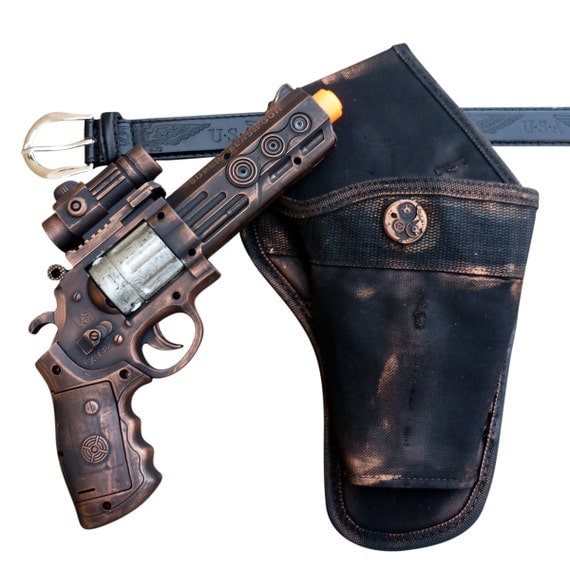 19.99 USD
This is a toy or a prop that does not fire, or can be altered to fire any projectile.
SPECIAL !
AIRSHIP CAPTAIN ELITE GUN+HOLSTER+BELT set
Ultimate protection ! ! ! This absolutely amazing gun was used by our dear friend professor Friedrich Von Heisenberg , TIME TRAVEL specialist . Gun comes directly from future , year 2059 . Our gun was HAND-PAINTED, we used 3 coats of paint to achieve this beautiful old style look. Gun is roughly 11" long, gun makes sci-fi sound and lights. Excellent for steampunk, Victorian, cyber, gothic ,pirate… anyone looking for great addition to his/ her costume . Do not let this special slip from your hands !!!
Have a lots of fun !