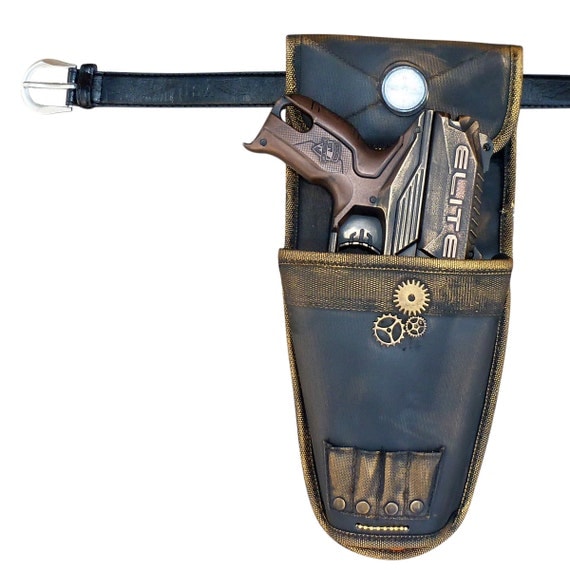 39.99 USD
THIS IS A TOY SOFT DART GUN AND CAN NOT BE USED TO FIRE ANYTHING OTHER THEN SOFT DART.
Nerf Elite Disruptor+ HOLSTER+ BELT
Ultimate protection ! ! ! This absolutely amazing set — gun, holster, belt were used by our dear friend professor Friedrich Von Kreuzenberg , TIME TRAVEL specialist . Set comes directly from future , year 2053 . Our friend brought this item back with him from his WAR mission and he would like to share the same adventure that he experienced on his assignments . Set uses the most advanced technology and will provide you safe journey to another dimension. All addition were attached by hand , sometimes called HANDMADE. Item is Nerf Elite Disruptor , shoots soft darts, included. We used 3 coats of paint to achieve this beautiful old style look of the gun and holster. Set includes gun, holster, and belt. Excellent for steampunk, victorian, cyber, gothic,… anyone looking for great addition to his/ her costume .
Have a lots of fun !
Thank you for visiting and Good Luck !