Buy Now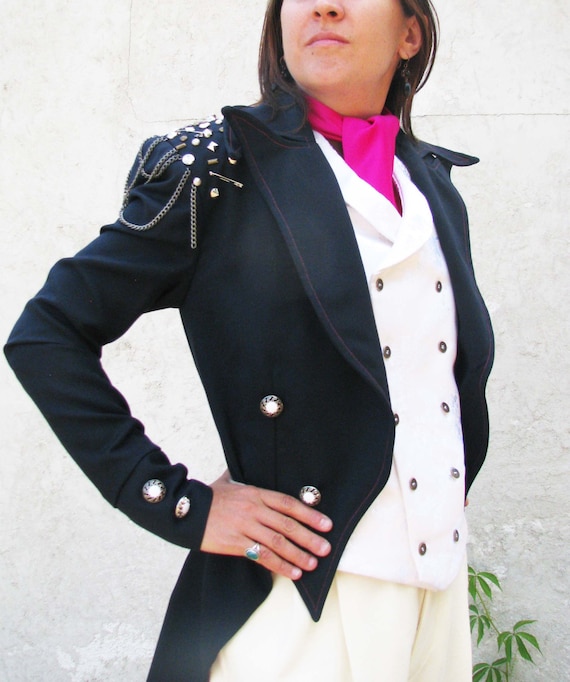 575.00 USD
This is just one example of a tailcoat that we have made.
Each one is completely custom. You choose the fabric, the fit, and work with us on every detail so that we can create something that you love.
—————————————
We make many custom tailcoats for guys every year through our men's shop (www.DenverBespoke.com).
Many of them are for weddings, and many of them are performances (like rock shows).
But we realize that there is a demand for tailcoats for ladies as well and so we have worked up a more feminine fit.
The tailcoat above is made from a navy blue menswear suiting with pink topstitching, burgundy lining, metal buttons, and studs for a bit of bling and punk rock.
——————————————–
The vest and pant are NOT included in the price on this listing. But we did make them as well, and we would love to make you a vest and pant to accompany your tails.
Read More (View all photos)