Buy Now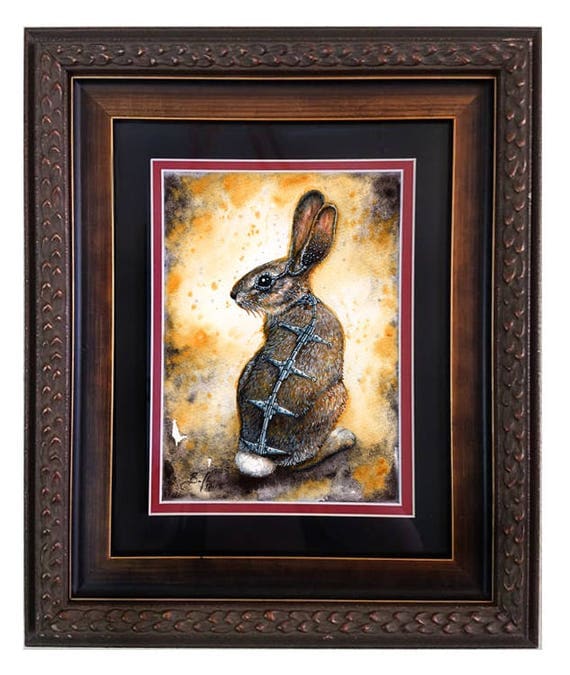 225.00 USD
"Arcane Transmissions"
watercolour, 6" x 8" (11" x 14" framed)
Listing includes custom cut black & red mat and Italian frame
Originally premiered at the 'Dreaming in Aether' exhibit at Red Dragonfly Gallery in Port Townsend, WA – June 2017.
From my "Bionic Bunnies' series. Inspired in part by one of my favourite books, Watership Down, and in memoriam of the recently departed Richard Adams. As our world becomes increasingly mechanised & electronified, humans & animals must adapt to survive. "Arcane Transmissions" represents a rabbit augmented for his new role as communications coordinator in a bio-industrial society. This piece is a part of my most recent watercolour series, Bionic Bunnies, inspired by a friend who fosters special needs bunnies.
Shipping:
The framed painting will ship in a USPS Medium Flat Rate box with bubble wrap. Etsy calculates shipping cost based on your location (both domestic & international), and I am happy to arrange a local pick-up (no shipping charge) if you're in the Seattle area.
Feel free to ask me any questions, either before ordering or at any time during the process. You can contact me via Etsy or email: clockworkartshop [at] gmail.com.
You can see more of my work at www.clockworkart.com
Cheers!
Read More (View all photos)