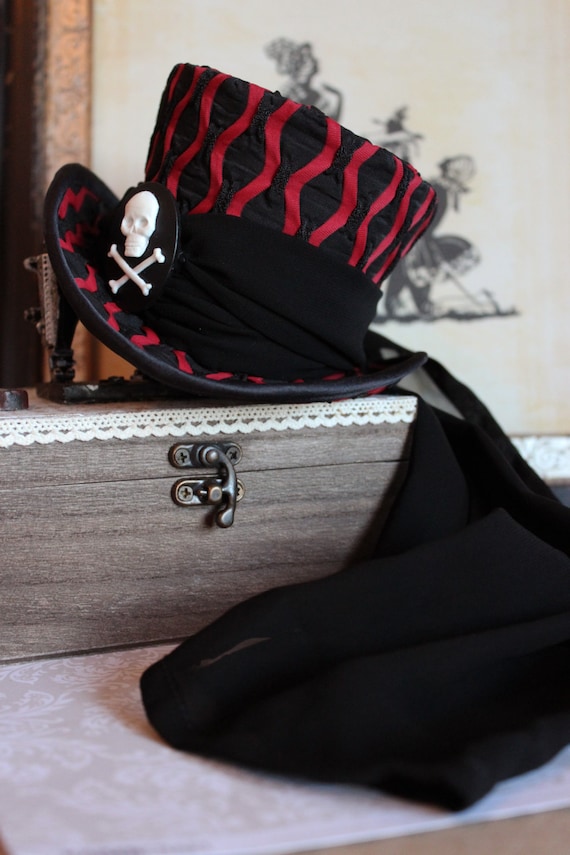 65.00 NZD
Normal price $90
A fancy miniature top hat, made from scratch using millinery buckram and black and red striped fabric.
Finished with a black chiffon band, and a skull and crossbones cameo. This mini top hat is fully lined and includes four ribbon loops for bobby pins so it can be securely attached to your hair.
The hat is approximately 9cm tall and the brim measures approximately 14cm across (measured to outside of brim).
There's only one of these hats available and it's ready for immediate shipping. Custom orders are welcome 🙂