Buy Now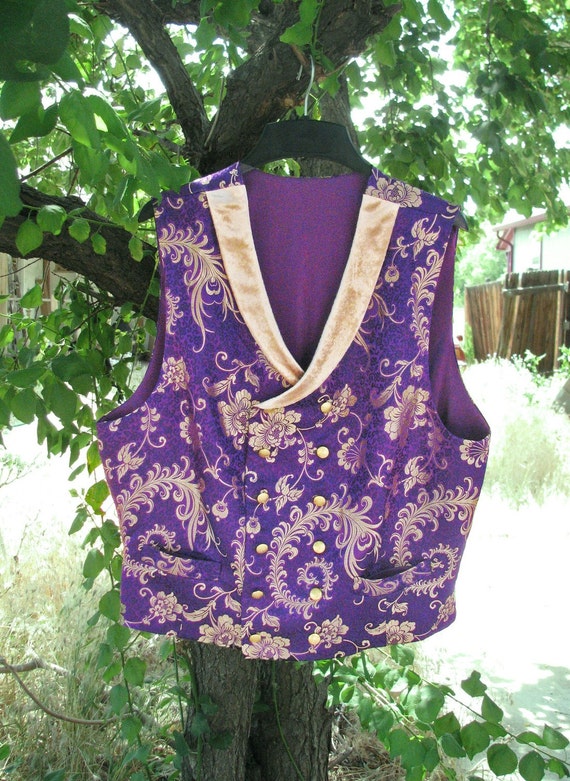 275.00 USD
The vest is based on one of our custom double-breasted vest styles with a round collar and a straight hem.
The collar of this vest is cut from a contrasting gold silk velvet, and it features 12 ornate gold buttons.
We can make a vest for you in almost any style you can imagine with any set of details.
Just let us know what you might like and we will find the perfect fabric and style.
Read more about how we make our custom vests and suits in Denver, Colorado on our blog: www.DenverBespoke.com
Read More (View all photos)