Buy Now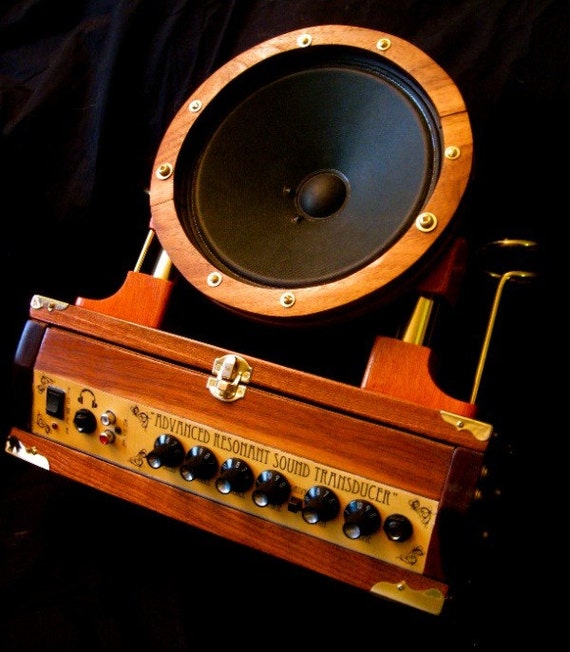 1,400.00 USD
A stupendous marvel of engineering, my Steampunk amplifier series draws in electrical signal of practically any instrument of these modern times and transfers it into pure sound!
The original was a tabletop amplifier designed around a 15W solid state Fender amp. If you would like a different base for the amp, or a different style for the design, please contact me directly or via the "Custom Order" or "Ask A Question" tabs and we can work out the details.
SPECIFICATIONS:
The amplifier accepts 1/4" TRS (Standard Instrument Cable, so guitar or keyboard or whatever you want) as well as RCA inputs if you want to playback from a mixer, iPod, iPhone, etc. The RCA input volume level is controlled by the input device not by the amplifier. There are also two channels for the main input, a Clean and an Overdrive. Switching channels is activated by depressing a button on the faceplate.
The housing for the amplifier is made from black walnut, mahogany, and brass in a combination of new and reclaimed material. If you are interested in a custom unit, I can build with any type of hardwood you like. Generally, I work with black walnut, purple heart, bloodwood, maple, and other premium hardwoods.