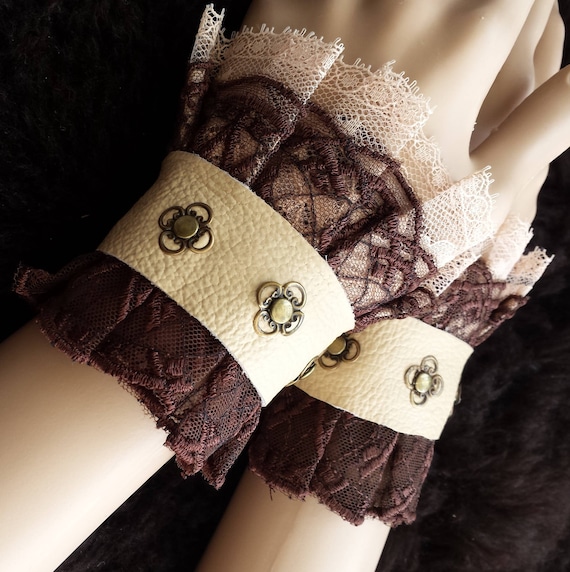 57.00 EUR
Absolutely exquisite pair of cuff bracelets made in the Steampunk victorian style
design and handmade with love and care only by me
new and unusual
which have a genuine leather band in creamy-colour as the foundation.
Among them I waved a creamy-coloured,
super soft lace- tulle and on it a dark brown amazing lace.
Everything I put together with bronze-colored rivets, in which
i put cute flowers to complete the look.
The bracelets can be closed by 17cm, 18,5cm or 20cm with push buttons in bronze
the widh is nearly 10cm
Can be worn on your own skin, or over the cuffs of your blouse to complete your outfit.
Simply beautiful and unique!
Shipping costs may vary. If you want to have pre-calculated
the exact shipping costs for one or more items, please ask me
and give me some time to do this. thank you for your understanding!