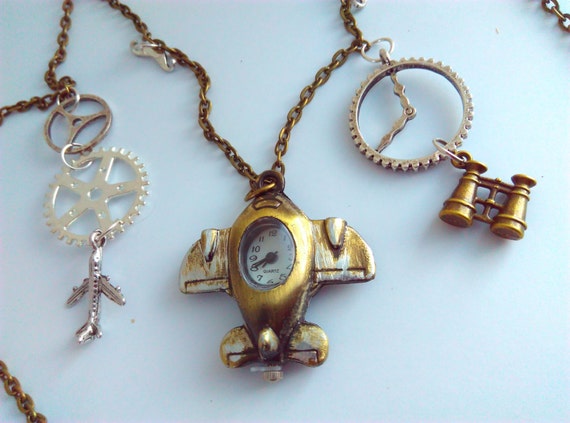 10.50 GBP
This steampunk industrial statement necklace is made using cogs, jump rings, binocular charm, moustache charm, aeroplane charm and a new aeroplane quartz watch which I have aged and highlighted with the use of a burnishing tool.
Chain 70cm
Aeroplane pendant 4.5cm
All my steampunk pieces are one of a kind. Where possible I upcycle original parts but some newly manufactured elements are required. These look flat so I add patina with the use of a fine file or burnisher where they would naturally gain patina. This brings out the base metal colour. Patina is an important element of steampunk and this 'aging' or 'distressing' can only be done by hand.
This is one of a series of steampunk industrial jewellery / jewelry I have made / will be making. Each piece is unique. Why not take advantage of combined postage and buy several pieces.