Buy Now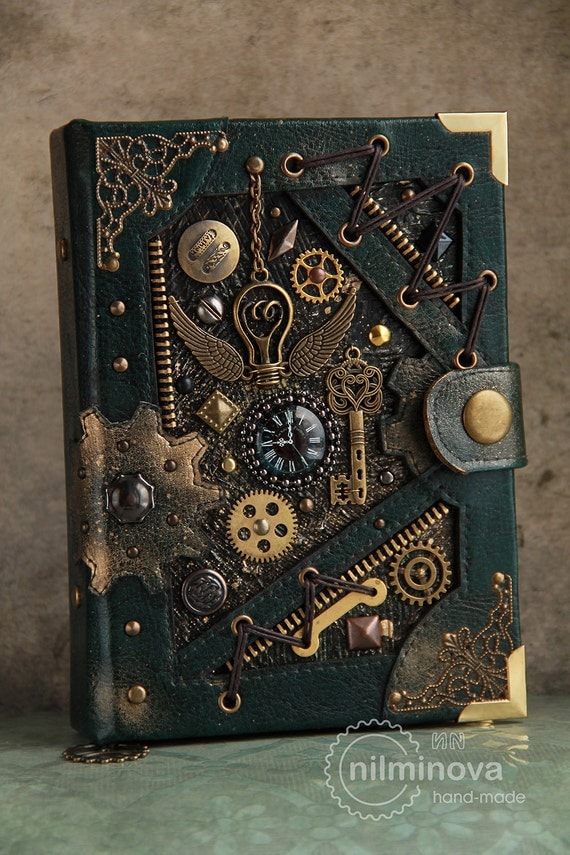 60.00 USD
This dark green steampunk blank journal is completely made and designed from my scetch. The pages are aged with coffee and hand sewn. There is a tab with a charm and a pocket for small leaflets inside. Headband on the top of the notebook's spine is hand sewn too.
This pocketbook will be pleased to record your thoughts, make sketches or maybe a to-do list and plans to conquer the world :).
It's the one of a kind diary and you will get a truly unique handmade item if you become its owner!
Size: 16 х 11,5 х 3,5 cm
6.3 х 4.5 х 1.4 "
112 pages (224 sides)
Read More (View all photos)