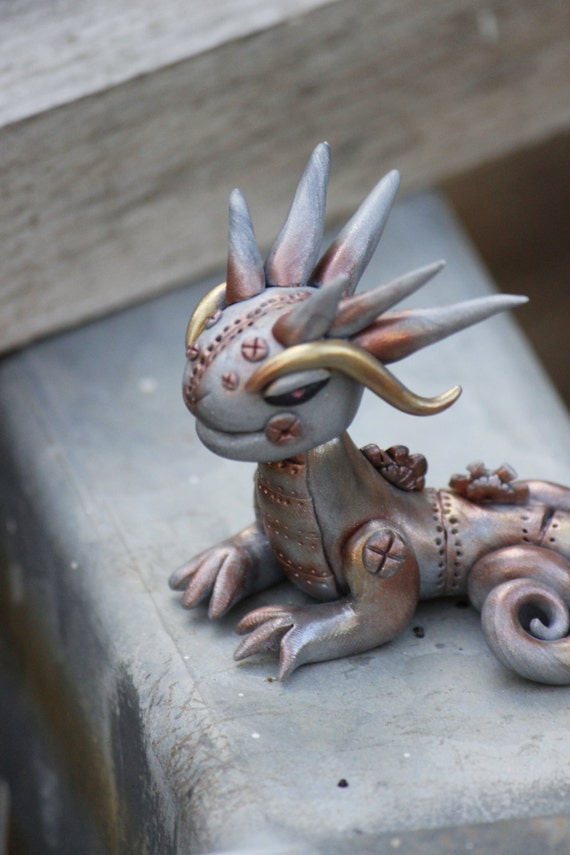 35.00 USD
This steampunk dragon is made completely out of polymer clay.
Every detail was handcrafted with out the use of molds. It is the
perfect addition for any dragon or steampunk lover.
Height about 2'' from highest point
Length:3''
Width:1 1/2'' widest point
Material:
Polymer clay, acrylic paint
Please note: This is a made to order item
Therefore the design and color may slightly differ from the one above.
Please, if you have any questions don't hesitate to contact me.:)
I'll be glad to help you.
Thanks for stopping by Outvoid Arts!