Buy Now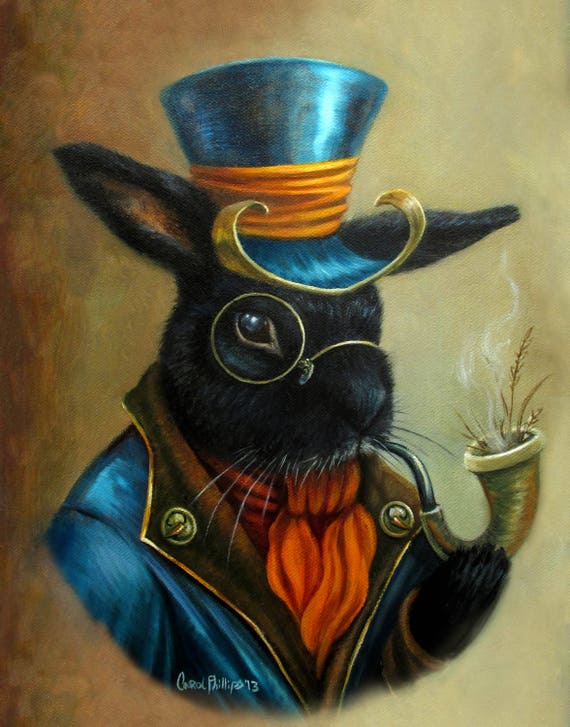 5.00 USD
ACEO , ATC, Bunny Rabbit Portrait, Rabbit Art ,Anthropromorpic animal, cute, Print, Illustration, Artwork, Print, Steampunk
Color of sample image may vary from monitor to print.
NEW! NOw IN ACEO SIZE 🙂
"Shubun Lockely"
The Astute Detective Bun Shurbun Surely Knows all the answers.
This was a fun personal artwork for fantasy artist Carol Phillips. This portrait is Inspired by the artists late rabbit friend "BunBun" who was also the model for the painting.
A beautiful Open Edition giclee reproduction of "Valkyrie" by artist carol Phillips.
–Print is Open Edition
–The print measures approx. 2.5 x 3 in true to aceo size
–Printed on thick acid free paper.
–Printed with pigmented inks for increased color longevity.
— Can be mounted to mat board if desired. Cost is 1.00 extra please choose option.
This is a wonderful piece for any bunny fan! 🙂
Read More (View all photos)