Buy Now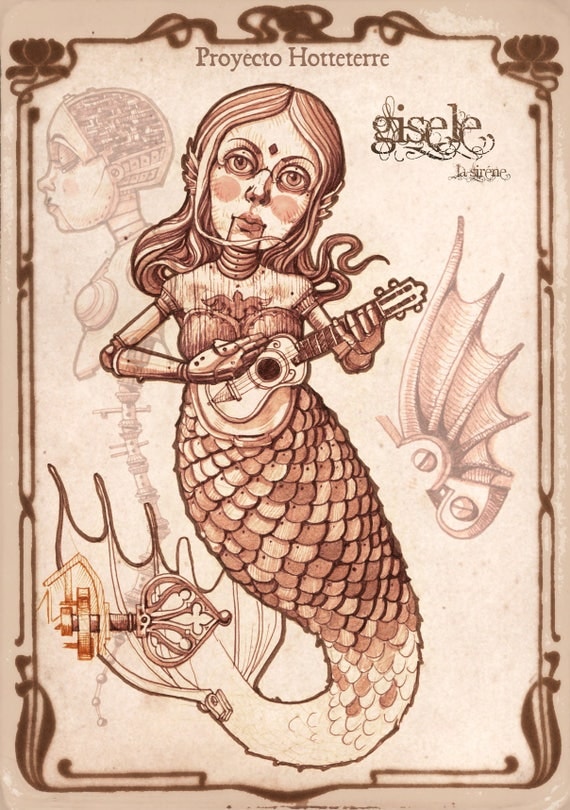 25.00 EUR
Gisele La Siréne is an mermaid automaton created by Mr d'Hotteterre (See more about him in the book Sanatoria, Los Niños Raros I, also available here).
Excellent print on a high grammage paper. Signed, sealed and numbered series.
We send the print in a protective envelope with a cardboard to avoid it to get bent.
Read More (View all photos)