Buy Now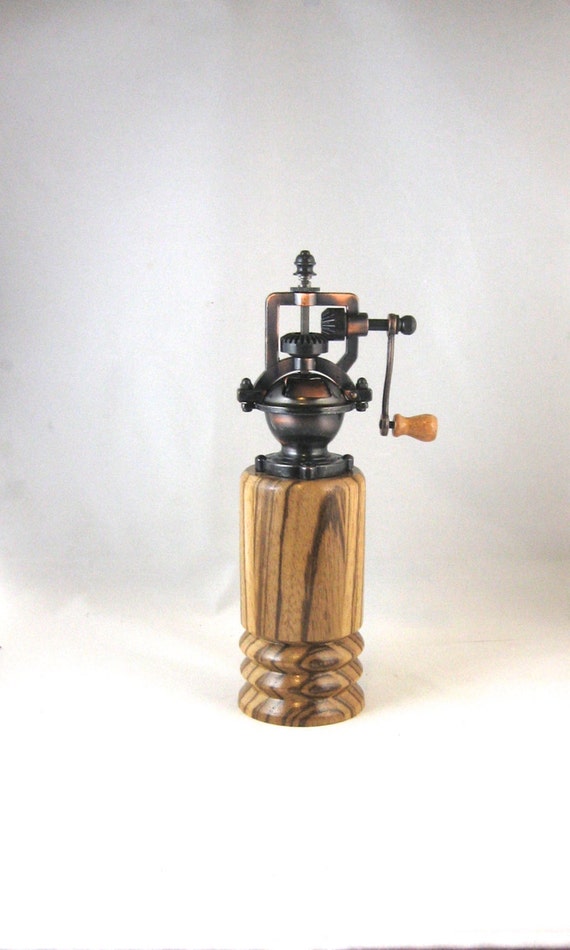 79.00 CAD
This Pepper Grinder is antique style with crank handle and is hand turned from zebrawood. Great housewarming or 5th anniversary gift! Made in Canada. Measures approximately 11" high and 2-3/4" in diameter.
The cast metal grinding mechanism has a burr grinder. The small "door" at the front opens to fill easily with peppercorns. The grind can be adjusted to coarse or fine grind using the adjustment wheel, below the spring and knob on the top.
As each piece is individually done, the one you receive may have slight variations from the one you see pictured here.
My grinder is made from beautiful wood that complements any kitchen and is also functional to grind fresh pepper anytime.
Read More (View all photos)