Buy Now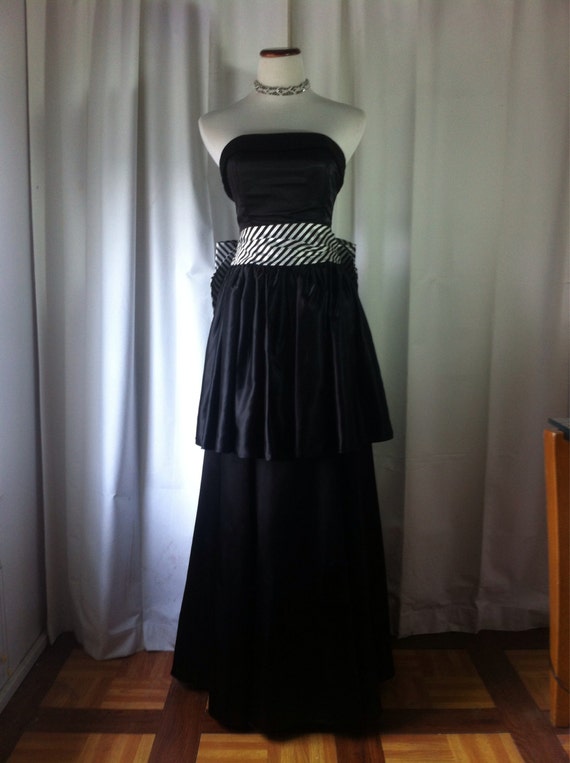 115.00 USD
15% coupon code on store front page. You must use coupon code to get discount! If you are seeing my shop under the new Etsy format, the code is located under "Policies", then "Announcements", then click "Read More".
This is a beautiful black satin gown, with a white and black striped, fastened sash waistline and large back bow. The bodice is boned, and has a strapless, folded tab neckline. The skirt has a long peplum or apron style with a full length flowing underskirt. The bow fastens to the right side with a hook and eye, over the back nylon zipper. There is a stiff petticoat tulle underneath, to give this dress fullness and movement. Made by Gunne Sax by Jessica McClintock. Exquisite!
This would be a small with no stretch. Please see the following measurements for fit:
Bust: 34″/86.25cm
Waist: 28″/71cm
Hips: full
Length: 51.5″/131cm
This dress is in mint condition with no known holes, stains, tears, snags, or odors.
Please review my refund/exchange/credit policy before purchase.
Read More (View all photos)